Blue Hole Water Sports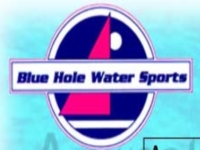 Looking for fun water activities in BM?
With just a drive away from Bermuda International Airport, you can now start your water adventures. Since their location is very accessible especially for the tourists, it became popular on the island of Bermuda. At Blue Hole Water Sports you can go kayaking together with your friends; you can sail while relaxing or you can go snorkeling in the Grotto Bay. If you want to explore the area, they also have available motorboats, with a maximum of four people in each boat that is a good way to wander the area of Grotto Bay.
Looking for a water sport? Blue Hole Water Sports also has windsurfing. They will provide the gears that you need to be able to have fun in the water.